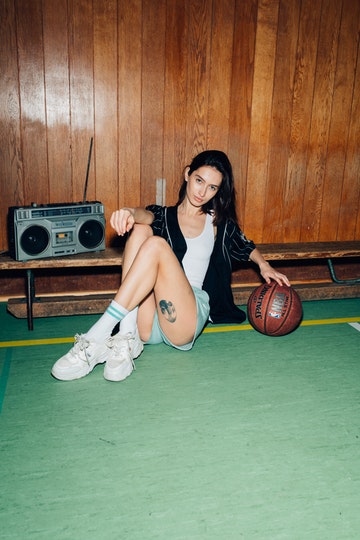 Information and Reviewers
TRANSFER LABELS
We define the word transfer as; silk-screen inks printed on a non-stick support and later transferred to a support by applying heat and pressure by means of a stamping plate.
From our trajectory in the manufacture of labels for the textile and footwear sector, the production of transfers is very present in our day to day, offering an optimal and personalized service to our clients and trying to offer the highest quality in terms of material, time and service. We have state-of-the-art machinery in order to be able to compete in the market and be 100% decisive.
This technique offers many alternatives and allows us to recreate ourselves in terms of colors and effects among other options, providing a wide variety of finishes and styles. Decorating any garment or textile is totally possible with this technique, achieving a totally realistic effect.
Transfer characteristics:
– Resistance to washing processes
– Durable over time
– Virtually unlimited colors
– High resolution detail
– Easy placement
– Adaptability / ergonomics
– Wide range of supports to apply
Footwear sector:
For the footwear sector, we manufacture transfers applicable to leather, synthetics, fabrics,… in most cases in order to customize the shoe insole.
Textile sector:
In the textile sector, the level of printing is broader given the diversity of places where a transfer can be placed. Its flexibility and functionality allow this hallmark to become part of the garment.
A different finish.
Embossed transfer:
The image created can be very diverse in terms of shapes and shades. In addition, we can apply the "relief" effect in the area that we want to highlight and it is perfectly viable, making your brand stand out from the rest with a texture that will make a difference.
You may also like