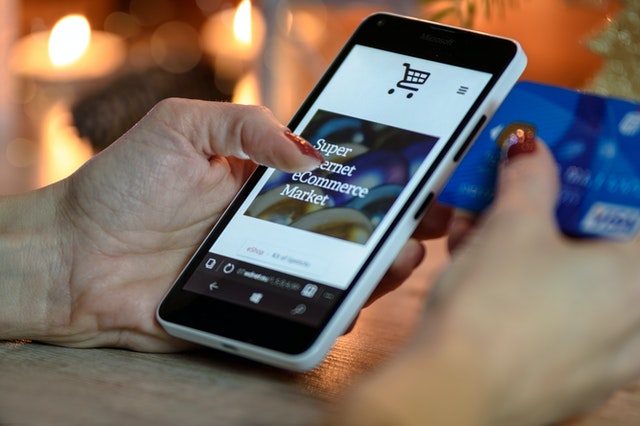 Information and Reviewers . Lifestyle . Product
NEW AUTUMN COLLECTION – WINTER 23-24
It is not a novelty, but the guidelines that set the guidelines for this season sign a rhythmic tempo between the trends. In general terms, we anticipate some daring collections that are not connected to each other. They are completely independent in terms of aesthetics, color and finish. However, in some of them we have rescued a touch of fantasy that we already worked on in its day.
Next, we present and analyze the keys to the collections presented for the next autumn-winter 23-24.
ACTIVE MERCURY
Variations around the tonality of the metal without a clearly prominent colour, black colors with a matt finish in continuous movement on shiny metallic textures, tempered with the embossing of the brand and a duality between sobriety and elegance. Hang tag with 100% cotton thread in black to hang and decorated with a silver metal staple.
With regard to the woven labels created, attempts have been made to transfer all the ideas to the maximum power, obtaining clear success.
Likewise, in the XXL format waist patch, the opacity of the silver glitter on the brand is played with a blackened matt base.
In summary: a very sober collection, very metallic due to its details and an absolute benchmark in sportswear fashion.
PIXEL – SPORT
Marked essence between reality and the digital, a game of overlapping materials and pixelated decorations are some of the keys that you find in the foreground in this collection. It is a collection of labels focused on accompanying exclusive high-mountain garments.
Composite hang tag accompanied by information labels of extra-large dimensions, simple in appearance, but with very marked finishing features. Matte surfaces broken by the fun harmony of pixelized patterns in the UVI technique.
Labels made of 100% polyester fabric continue with the same tune as the main label, where they wanted to innovate through the thread, obtaining gradients and outstanding laser cuts, among others.
One thing we wanted to include in this collection is microinjection. Considering that this finish is perfect for the collection, this polishing is a luxury feature for the garment, leaving the brand in an outstanding position in the market.
TASTY COMPOSITIONS
This trend astonished us and made us ask ourselves: What does this beautiful trend bring us, what does this beautiful trend convey to us?… Drinking a cold jelly, throwing ourselves down multicolored sand dunes, eating a soft cotton candy… All of this was great and WUAAAAALLLLLÁ collection created.
Velvety cardboard with a soft, lovely white flocked look. Very simple using as a base the brand painted with waves of wonderful pastel tones and with an extravagant relief. Thread to hang the label on the multicolored garment made in the same chromatic harmony.
As for the woven label, it has been manufactured with a loose thread background to achieve that soft and velvety appearance of the hang tag and the brand in multicolored waves.
Assorted patches with different finishes. Alternatives in soft microfiber in pastel tones with the brand appearing on a textile transfer, jacrons or patent leather are also some selected materials with the brand stamped in immaculate white relief.
In this collection we have also wanted to include details with the brand through microinjection labels.
NATURAL CORK
At Etimed we are very aware of everything that happens and is seriously affecting the environment in which we live, always trying to do our bit to seriously contribute to improvement. In the end, it is always to the benefit of all.
We exhibit this collection for those who want their garments, shoes… Among others, to go hand in hand with labels made from 100% sustainable raw materials.
Apparently simple hang tag made of 100% recycled ivory-colored paper with a brand engraved in film stamping. The Hang tag is adorned with a very fine piece of natural cork that gives it that more natural look. The yarn that escorts this label is 100% recycled yarn in ecru color.
Accompanying this hang tag is a waist blister where the size and model of the garment made of organic cotton in ecru color are indicated. In the same way as in the hang tag, the natural cork decoration also appears.
Thinking about the waist, as well as; For example, on the neck of any shirt, we have a label made of linen with the brand printed on a black textile transfer.
100% JEANS TREND. THE TREND THAT ALWAYS COMES BACK
The classics always come back and our commitment to the denim trend is something that characterizes us.
Hang tag made of 100% cotton textile paper with very exaggerated wear, black metallic eyelet, flat cord personalized with the brand to hang on the garment and 100% organic cotton canvas in black where the model of the garment is indicated are some of the brushstrokes that we highlight in this label.
The woven label at first glance seems simple, but with an excellent particularity: the personalization of the label with respect to the brand is not woven in thread; A textile transfer has been used which, with its shiny and plastic appearance, gives it an unusual finish, but with an excellent result.
So far we can read. In this summary, we have highlighted some of the labels that we consider most important within these collections created. However, through our website in the collections section, blog and social networks we keep you regularly informed of all our new trends, ideas and collections of textile and footwear labelling.
You may also like