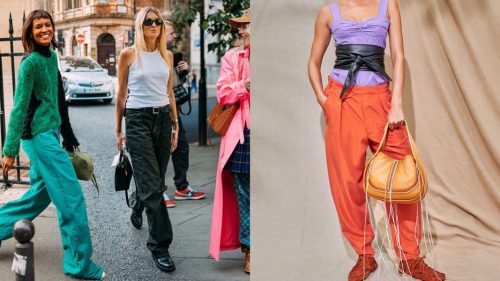 Information and Reviewers
Label types
We design and create labels to give personality and improve each of your products. Always adapting to your needs and advising each of our clients individually. It has been shown that at the time of purchase, the consumer purchases the product influenced to a large extent by emotional components, and these emotional components are highly determined by the product's labeling. In addition, labels are a differentiating element for your product, providing factors such as: quality, youth, freshness, elegance,… Almost any adjective that you want to be impregnated in your product can be materialized through labeling.
That is why we have decided to display it visually, for your convenience. What types of labels are the ones we can manufacture:
woven labels
Textile labels or woven labels are adapted for any purpose, whether for textile garments or for other types of articles.
We offer the best qualities, the most common type is High Density, also known as super color or high definition. High quality is obtained both in texts and in complex full-color drawings, with spectacular results.
A wide variety of threads can be used, shiny, metallic and of course a multitude of different finishes: die-cut, fire-cut, adhesive, folded,…
printed labels
Labels printed in full color, in different materials: both fabrics and adhesive paper, polypolene, cardboard,… Ideal to complete the full range of products that we offer at Etimed.
Printed, transfer, adhesive,… Designed to create a great visual impact, and differentiate your products at the point of sale.
We also offer "Care Labels". They are made of polyamide and polyester and contain information on the article's composition and washing methods.
Infinity of possibilities and treatments:
rubber labels
Also called microinjected tags. Conceived and designed to withstand the passage of time, without losing color. Super resistant to washing, with shapes and reliefs that make them attractive and very fun. They serve as decorations and complements to products and have a large number of possible applications, both in 2d and 3d.
They are characterized by colors and very pronounced strokes and reliefs.
etimed microinjected label
Leather and synthetic labels
Leather labels for waist, pants and a long etc. We also have recycled leather or ecological leather labels.
It comes in many different finishes: dyed, printed, engraved, patent leather, metallic, nubuck, velvet, among others,…
Hang tags
Hang Tags or hanging tags are paper or cardboard labels, essential in a garment, shoe, etc,… At Etimed we have an ecological range of ecological paper and/or cardboard that is fully biodegradable and respectful of the environment.
Related Posts
You may also like