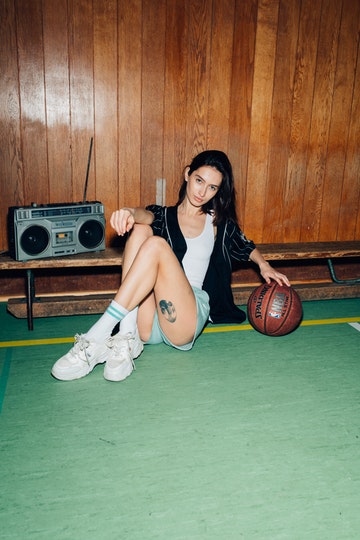 Information and Reviewers
Label materials, how to choose the best?
Types of label materials
Cardboard labels: one of the simplest and most versatile materials that allows us to create everything we can imagine with it. It is being used above all for hang tags and can arouse multiple instincts in the end customer. Undoubtedly, a safe bet to capture our brand since it admits multiple finishes such as die-cuts, stamps, etc… to give them more personality.
Woven or embroidered labels: they are the predominant ones in the textile and footwear sector. They are labels with high quality finishes thanks to the various techniques and fabrics with which they are made. Normally we work with high density, double fabrics, satin, twills… obtaining a good resolution in all of this. To assemble all these materials and create a visual experience for your brand with each label, it will be essential to work hand in hand with our design department. Also, think that the fabric or embroidery of a label will remain intact through the years on the label, so this material is always a safe bet.
Leather labels: symbol of distinction and reason for quality par excellence. Betting on leather is always wanting to convey to the customer that they are buying an exclusive garment with the best materials, and the label confirms this. In addition, leather admits multiple finishes so it can be embroidered, colored, engraved, embossed or stamped to achieve the desired effect to capture the brand on this noble material.
Micro-injected rubber labels: a more colorful and realistic effect is achieved thanks to the reliefs and shapes that can be achieved with the rubber. With a more youthful and dynamic air, they are the ideal complement to garments or items designed for a more sporty sector. The brand image will not go unnoticed if you opt for this perfect material to get the best labels with a different finish, but just as durable.
Cotton and polyester labels: The manufacture of stamped labels is also in high demand, in these two possible options. Cotton is a dermatologically tested fabric for its exceptional characteristics and properties. Due to its versatility, it fits into any style. The fibers it has are dyed very well, which allow you to create on them and apply bright colors. And polyester is a synthetic fiber. Like cotton, very soft to the touch and any print can be developed on it, offering high guarantees of quality and durability.
Related Posts
You may also like